All our professionals at Advanced Foot and Ankle Center maintain the highest levels of accreditation and pursue ongoing education to stay abreast of the latest trends in Podiatry.
---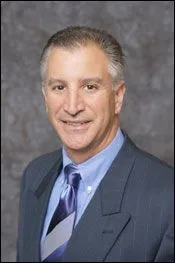 Raymond A. DiPretoro Jr., DPM FACFAS
Advanced Foot and Ankle Center

Professional Goals
To provide patients with the most advanced diagnostic and surgical techniques for the disorders of the foot and ankle in a comfortable and enjoyable environment!
To provide patients and referring physicians with a level of service above and beyond their expectations.
Professional Background
The Philadelphia College of Pharmacy and Science , B.S. 1985.
Temple School of Podiatric Medicine , Doctor of Podiatric Medicine, (DPM) 1990 .
Podiatric Surgical Residency , Riverside Hopital/Christiana Hospital, 1990-1991.
Credentials
Board Certified —American Board of Podiatric Surgery.
Fellow —American College of Foot and Ankle Surgeons.
Excellence in Wound Care
Christiana Care Wound Care Center , Active staff member.
Specializing in the diagnosis and treatment of complex wounds involving the foot and ankle.
Active in Our Community
Chief of Podiatric Surgical Service — Christiana Care Health System, 2005-2013.
Residency Director —Christiana Care Podiatric Surgical Residency, serving to educate young surgeons on the most advanced techniques in foot and ankle surgery. 2002-2005, 2014-present.
President of the American Diabetes Association - 1997.
Co-chair of "Diabetes in Delaware " a professional education seminar, 1997-2013.
President of Delaware Podiatric Medical Association , 1994-2002, active member.
Active speaker throughout Delaware on such topics as: Foot and Ankle Surgery; Complex Wound Care Management; Prevention of Diabetic Foot Complications; Work and Sports Injuries.
"Top Docs" , voted Top Doc for Podiatry in the Delaware Today magazine, 2009, 2010, 2011, 2013, 2015, 2016, 2017, 2018, 2019 & 2020.
---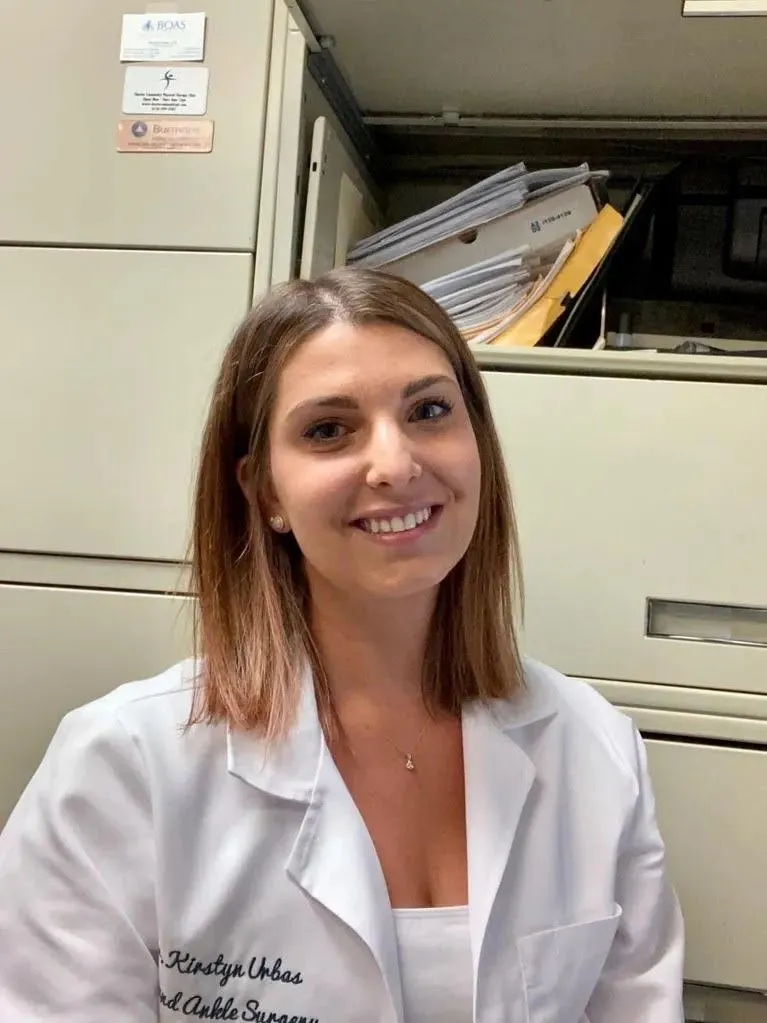 Dr. Kirstyn Urbas, DPM
Dr. Urbas will see patients in our North Wilmington, Newark, and Middletown locations beginning August 1st, 2023!
Dr. Kirstyn Urbas is originally from Washington Township, NJ, but has been living in Philadelphia for the past 10 years. She completed her 3-year forefoot and rear foot surgical training at Virtua Health System in South Jersey. She was chief resident during her last year at Virtua. She focused on rearfoot reconstructive surgery in the last year of her residency.
She graduated from Temple University School of Podiatric Medicine prior to her residency. She was part of the student council body and practice management club. She attended Monmouth University, for her undergraduate degree, where she played D1 level Lacrosse and excelled as a student athlete.
Dr. Urbas is board qualified by the American Board of Foot & Ankle Surgery in forefoot and rear foot reconstructive surgery. Her focus ranges from routine foot care, diabetic wounds, endoscopic surgery, fracture care, and rearfoot reconstruction.
Dr. Urbas is passionate about her job and thoroughly enjoys helping her patients. Her father, Dr. William Urbas, has inspired her to go into the field. In her free time she enjoys reading, working out, and going down the shore.
---